Congratulations to our recent graduates Matty Fammartino and Lizzie Collin. Well done!
Congratulations to Kyra Krass for successfully defending her Master's thesis, entitled "Investigating How Anticipation of Object States Drives Event Comprehension"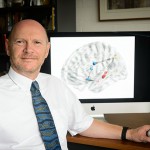 Welcome to the new and improved Altmann Lab website. Here you will be able to find out what we're all about, as well as (1) applications to become a part of the lab (2) information on volunteering as a participant (3) a little bit of what each of our individual lab members are interested in on our Lab Members page. We hope you enjoy your cyber tour into our lab!