PRINCIPAL INVESTIGATOR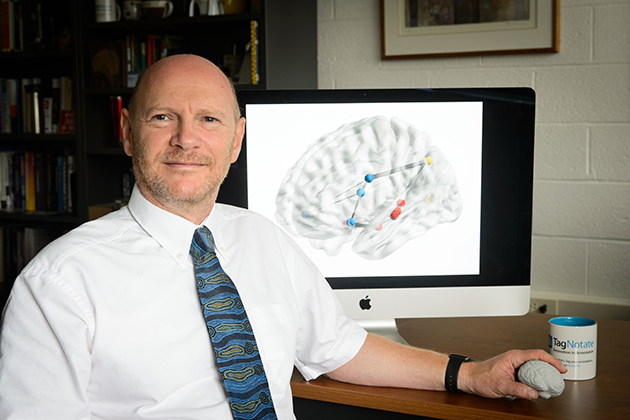 Gerry Altmann is interested in language and event comprehension.  In a simple sentence such as "She chopped the onion", the state of the onion is different before and after the chopping; how do we keep track of such changes, how do we represent the different states of the onion at different moments in event-time, and how do we represent that each representation pertains to the same token onion? The research takes the view that language comprehension requires a complex interplay between semantic memory (knowledge of onions in general: 'types') and episodic memory (knowledge about a specific onion: a 'token'). I use a mix of behavioral methods (predominantly eye-tracking) and neuroscientific methods (fMRI, EEG). Some of my research focuses also on how high-level knowledge impacts on lower-level attentional processing (and eye movement control). 
Contact: gerry.altmann@uconn.edu
Office: Bousfield 134C; Lab: Arjona 312
CV – Website
POST DOC & LAB MANAGER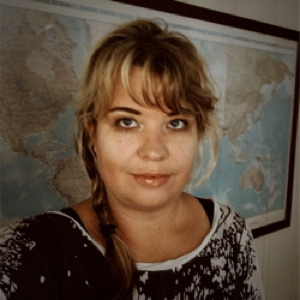 Gitte Joergensen: I am interested in how we represent different dimensions of events during language processing. More specifically, I am interested in how changes in time and state are processed and integrated into current event representations. For example, in sentences like "The woman will drop the ice cream. But first, she will look at the ice cream", we must maintain two distinct representations of the ice cream – before and after it was dropped. But how do these representations interact as language unfolds?
Contact: gitte.joergensen@uconn.edu
Office: Arjona 308
DOCTORAL STUDENTS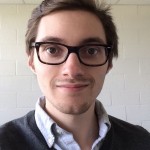 Zac Ekves: Semantic and episodic memory integration during sentence processing, Event processing, and representation, Neural correlates of event processing and semantic/episodic memory integration.
Contact: zachary.ekves@uconn.edu
Office: Arjona 302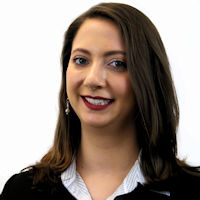 Kyra Krass: is interested in using behavioral and neuroimaging techniques to study sentence processing and event representation. Her current research seeks to find which object states are active in the brain when individuals process change of state verbs. She is also interested in what role anticipation and affordances play in sentence processing. 
Contact: kyra.krass@uconn.edu
Office: Arjona 302
Website: http://psych.uconn.edu/graduate-students/kyra-krass/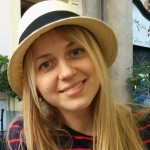 Yanina Prystauka: Are brain regions recruited for processing object state changes sensitive to the number of dimensions on which the change occurs? What is the effect of processing identical syntactic structures with different levels of semantic complexity on the working memory load? Do native and L2 speakers have similar mechanisms of morphosyntactic processing? I use converging evidence from psycholinguistics and syntax to study sentence processing and its neural correlates.
Contact: yanina.prystauka@uconn.edu
Office: Arjona 302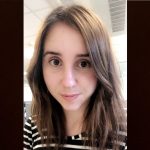 Emily Yearling: I am interested in how event representation develops and how these representations bias the ways in which we perceive, understand, and interact with the world. Specifically, I use neuroimaging and behavioral methods to study how the brain processes changes in the state of objects we interact with in order to anticipate and facilitate future events.
Contact: emily.yearling@uconn.edu
Office: Arjona 311
UNDERGRADUATE STUDENTS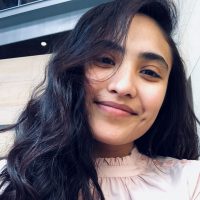 Ferdous Shaker is a Pre-Med Psychology Major minoring in Chemistry. She is interested in language processing and semantics in order to have a broader comprehension of psychology research methods before pursuing a career in the medical field.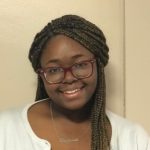 Stephanie Chinwo is a biological sciences major on the pre-med track. She is interested in learning more about neural processing, the use of EEGs as well as other methodologies used to learn about the brain, and the different research techniques used in psychology in general.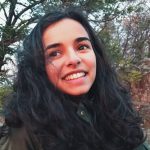 Samantha Purushotham is a biology major and is interested in child cognitive development, especially related to language and event processing. She plans on entering the medical field to work with children with developmental difficulties.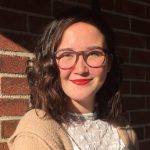 Grace Roy is a Speech Language Hearing Sciences Major with an interest in understanding cognitive function through research techniques like the EEG and fMRI. She plans to enter the medical field to work with adults with neurological disorders.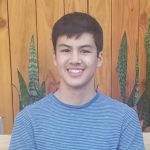 Ben Marchesseault is a psychological sciences major and neuroscience minor. He is interested in various cognitive processes, such as memory and learning, and studying the brain using neuroscientific methods like fMRI. He plans to go to grad school and eventually work in research or the medical field.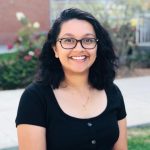 Pavitra Makarla is studying cognitive science, with a minor in neuroscience. She is interested in researching and clinically working with people with neurodegenerative diseases. Additionally, she has an interest in researching the concept of sarcasm and the variations of sarcasm usage among a varied population. She plans to go to graduate school to study neuropsychology and later work in a hospital as a neuropsychologist.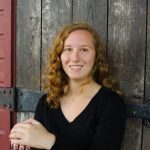 Lindsey Neri is a Psychological Science major with a linguistics minor. She is interested in areas such as language acquisition, learning and memory, and differences between native and L2 language speakers. She plans to go to grad school to either continue with research or focus on ESL coordination.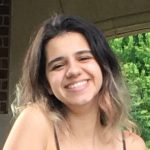 Marissa Faroni: I am a psychology major with a minor in women's gender and sexuality studies. I am from Norwalk, CT. I have interned with Planned Parenthood in the past and enjoy activism work. This is my first semester as a research assistant and I am excited to learn about the process and get experience in the research field.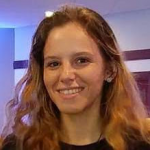 Marisa Karasik is a Linguistics/Psychology and Ecology & Evolutionary Biology double major. She is interested in understanding language processing and its effects on communication, especially from an evolutionary perspective.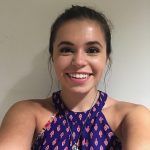 Kristen Shubert is an Allied Health Sciences major with a double minor in communication and biology. She is from Southington, CT. Through the IDEA Grant Program, she has been looking into the effect of feedback on children when they are given a memory-based task. She plans to go to medical school after graduating from UConn.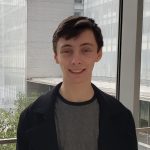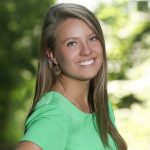 Meghan Lindsay is a Psychology and Physiology/Neurobiology Major on the Pre-Med Track. She is interested in the cognitive development of children, specifically involving the use of language and the processing of events. She plans to enter the medical field to work with children.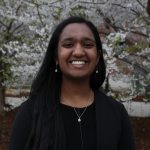 Anika Veeraraghav is a cognitive science major and women's, gender and sexuality studies minor on a pre-med track. She is interested in learning more about the brain and neural processes through techniques such as the EEG and fMRI machines. She plans on going to medical school with hopes of becoming a neurologist or a neurosurgeon.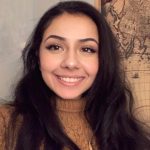 Merna Naguib is a Psychology major and Women's, gender, and sexuality studies minor. She is interested in cognitive processes and how social factors and atypical mental development affect language processing. She plans to go to graduate school for research.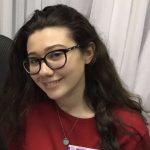 Nina Wright: I'm a psychology and human rights major, with a minor in french. I'm really interested in language, sentence, and word processing, as I grew up trilingual. I've lived in Moscow, Russia for most of my life, but I am happy to be back in the U.S. for college.
Michael Bakutis
FORMER LAB MEMBERS